News & Events
(Please click picture below to see photos)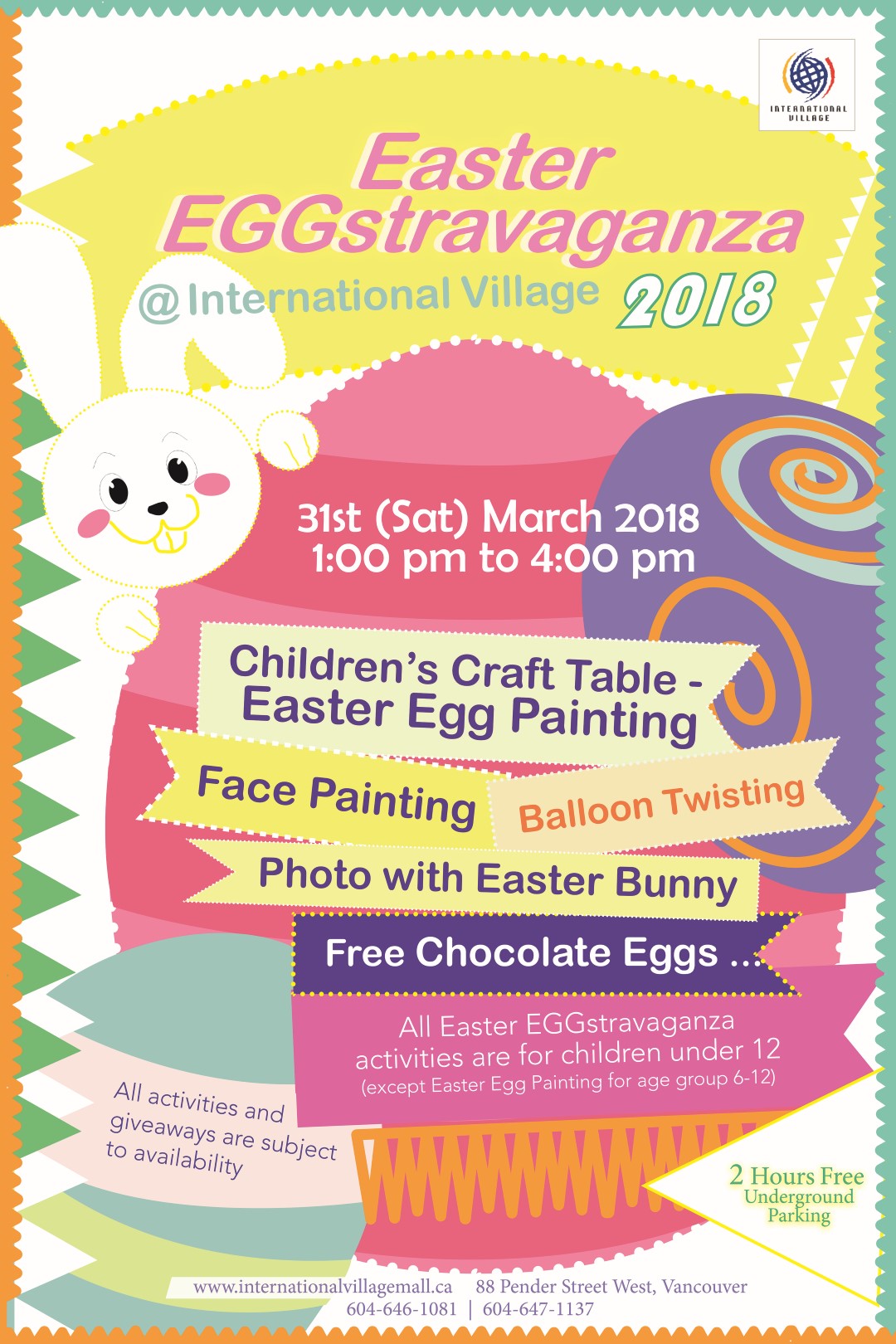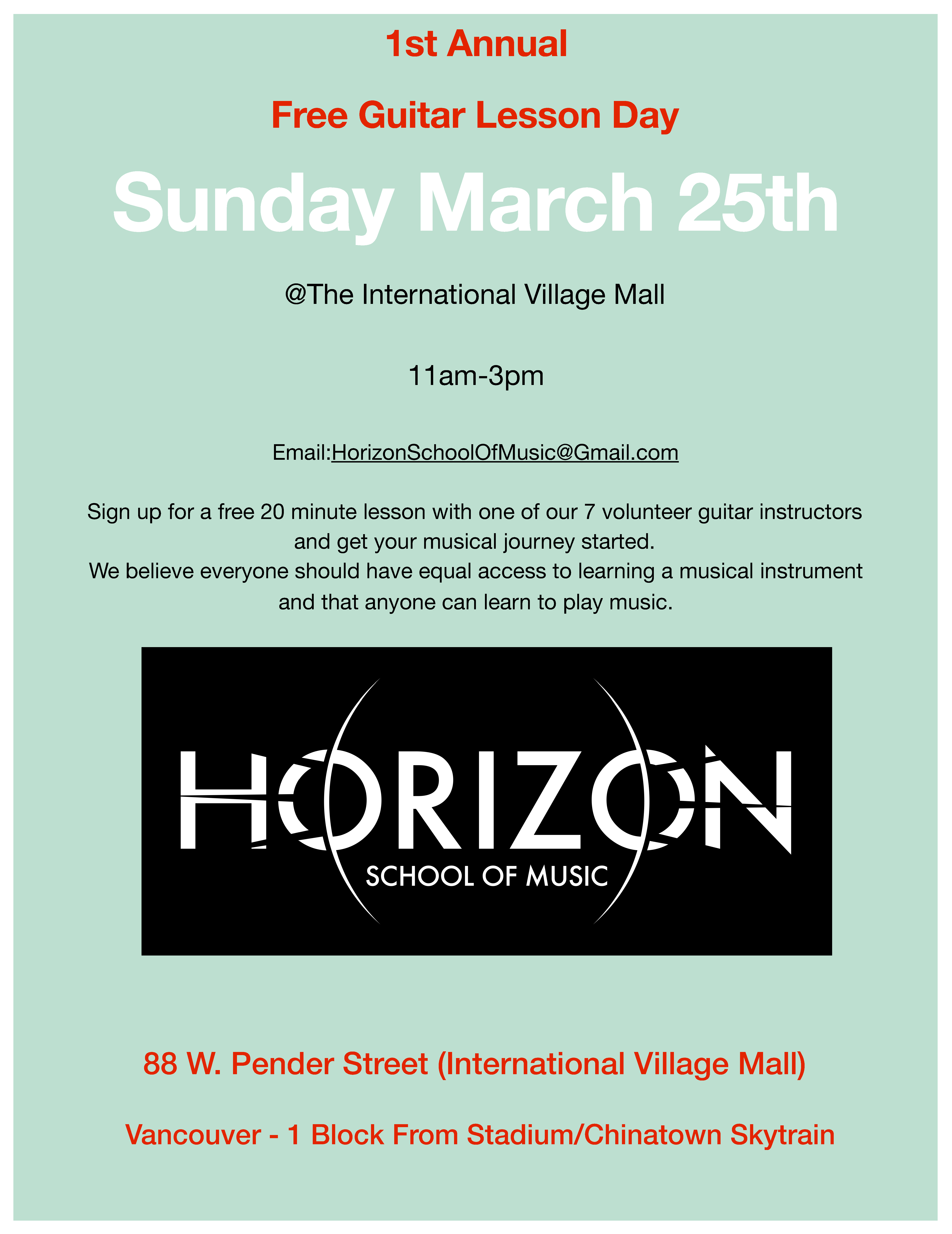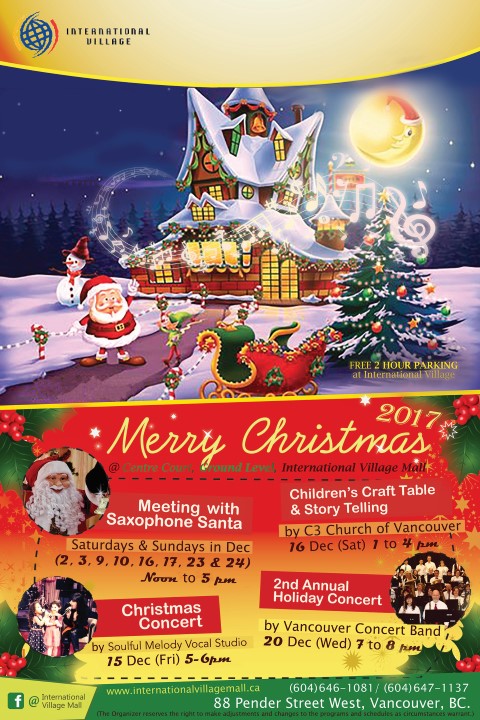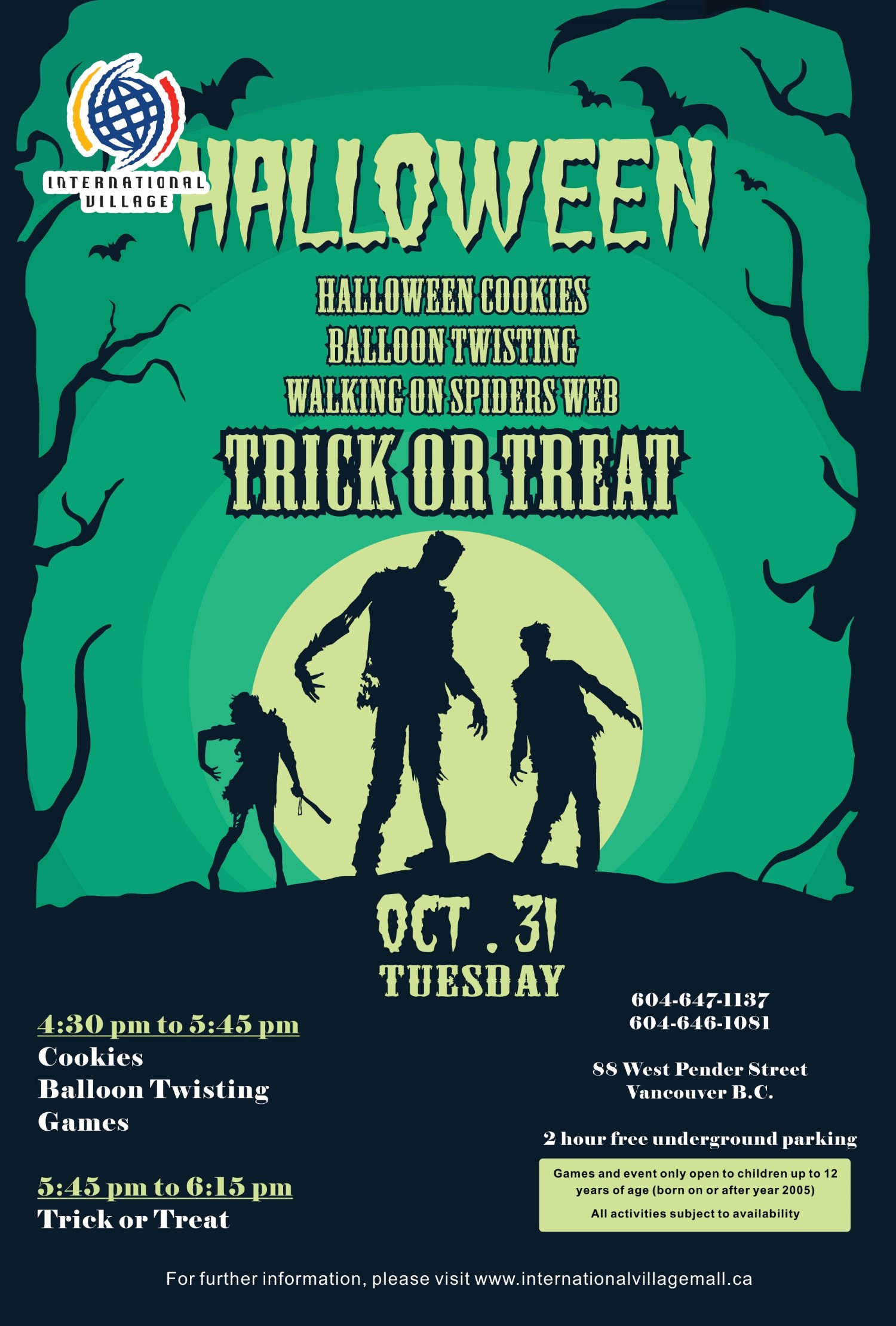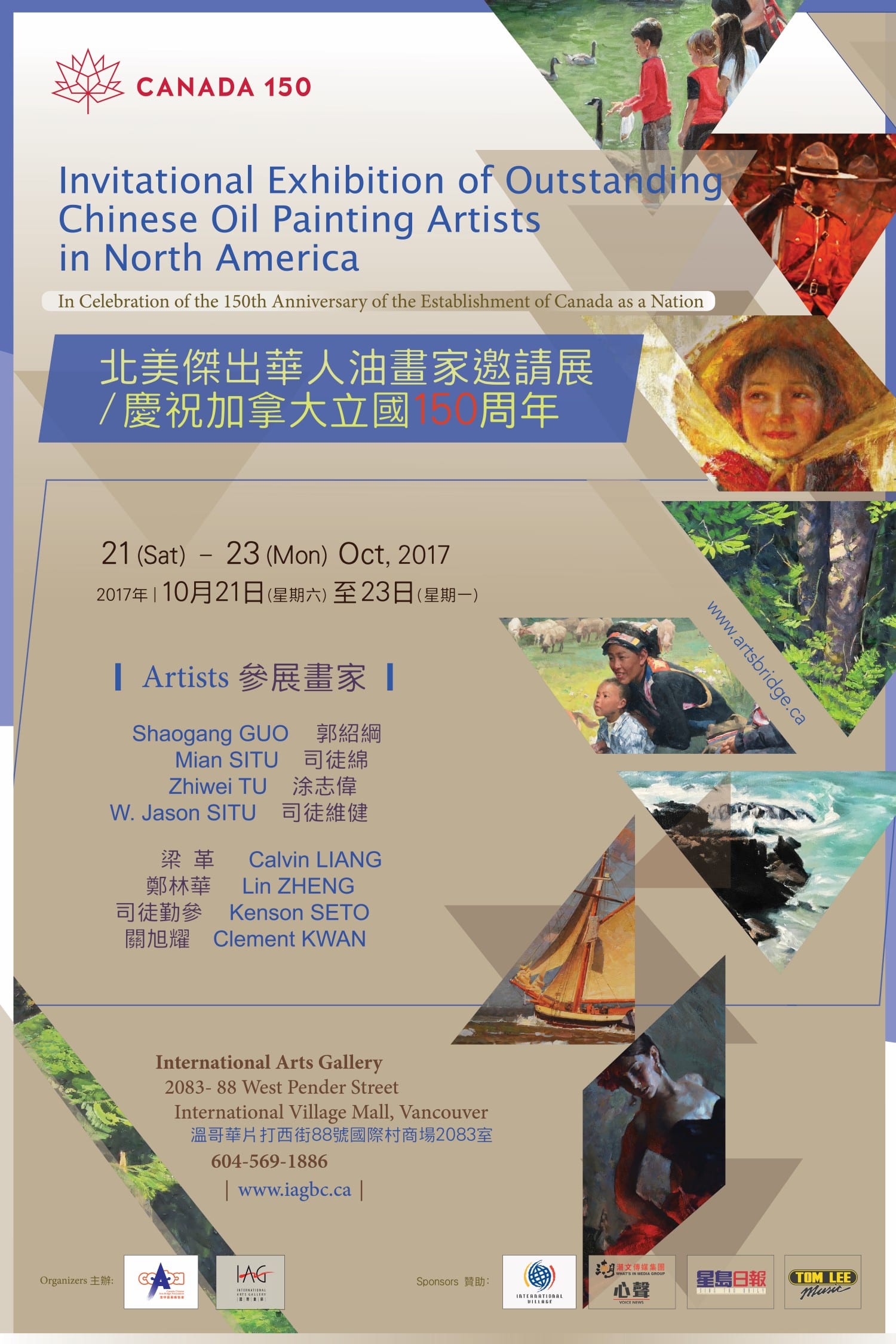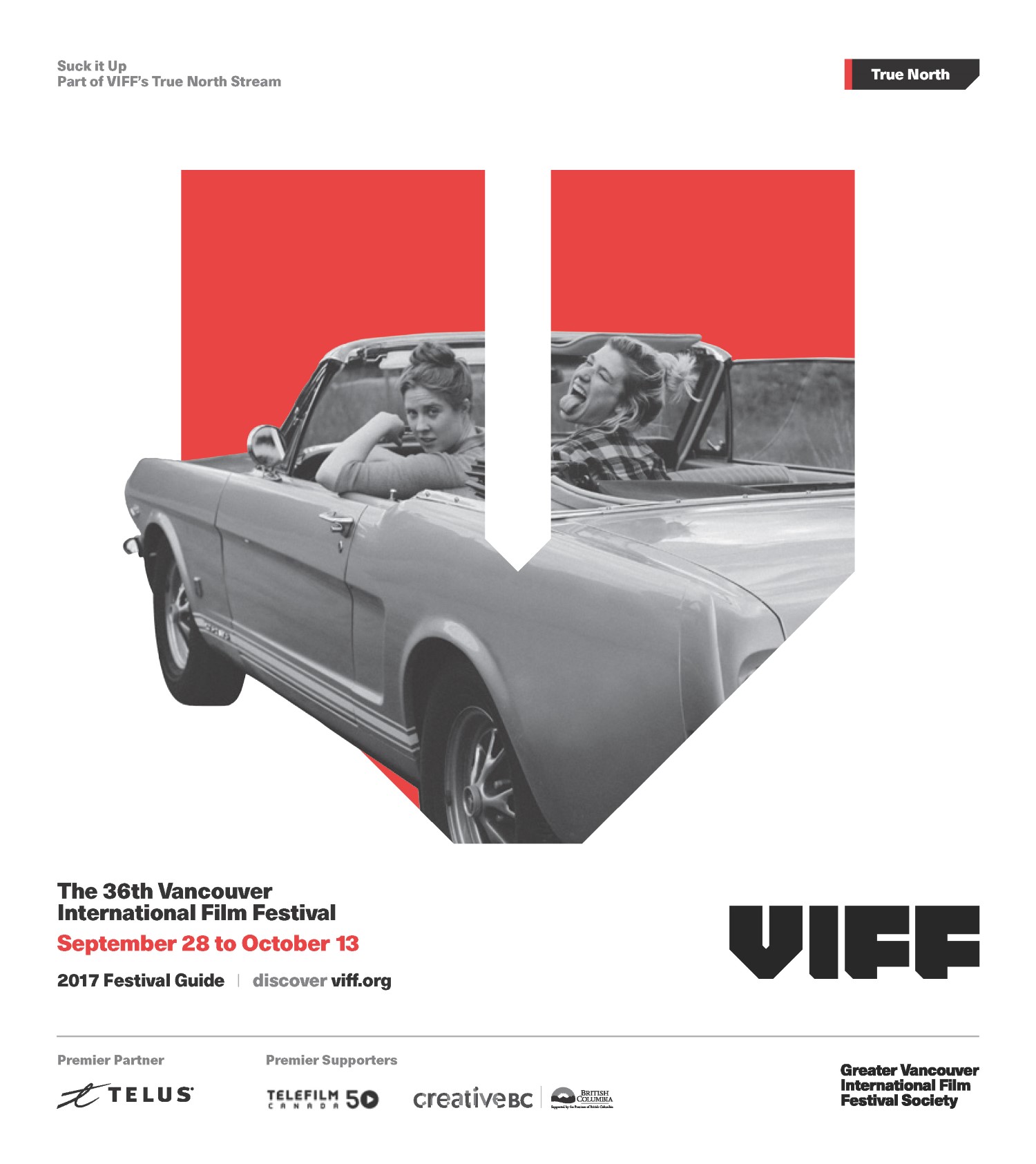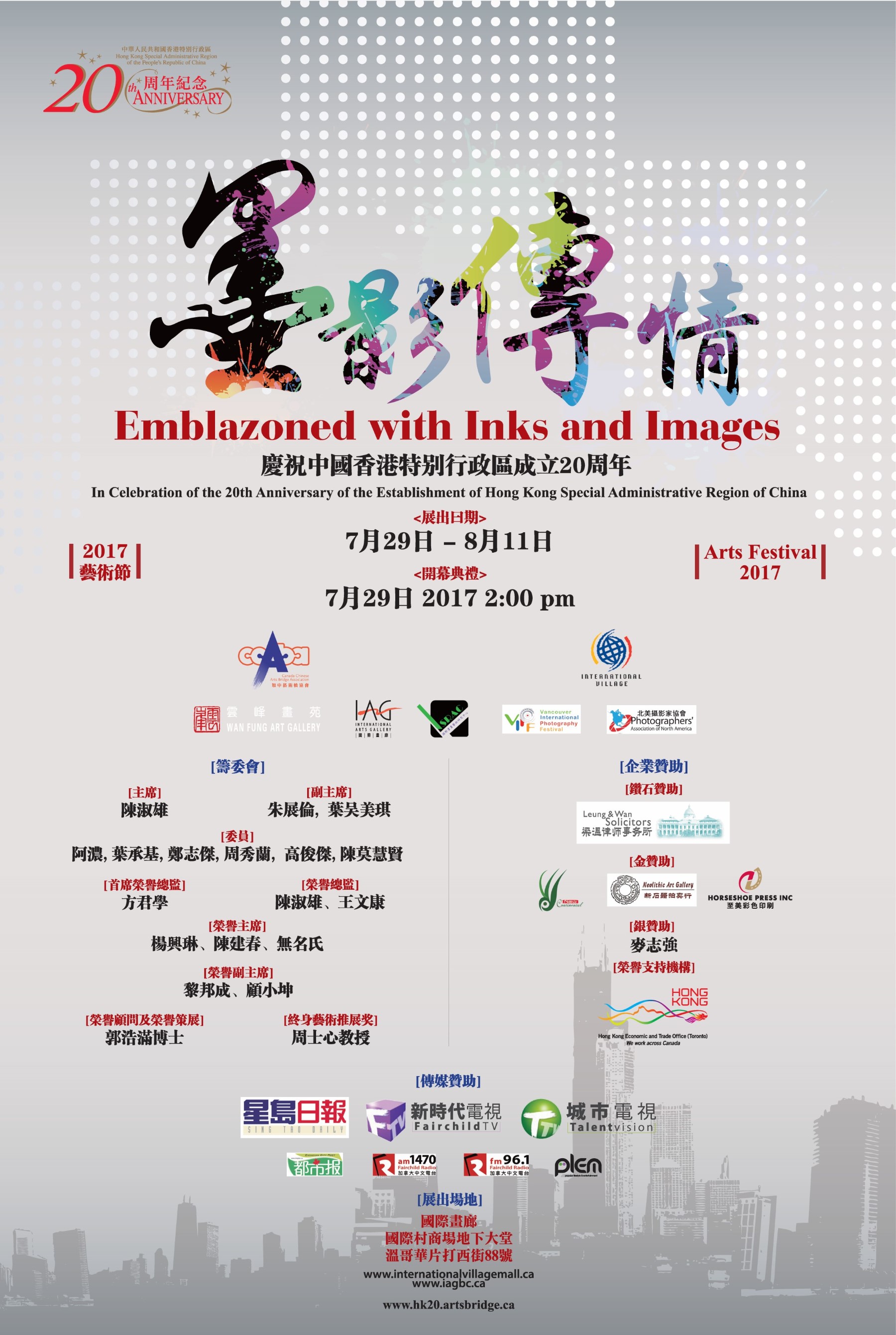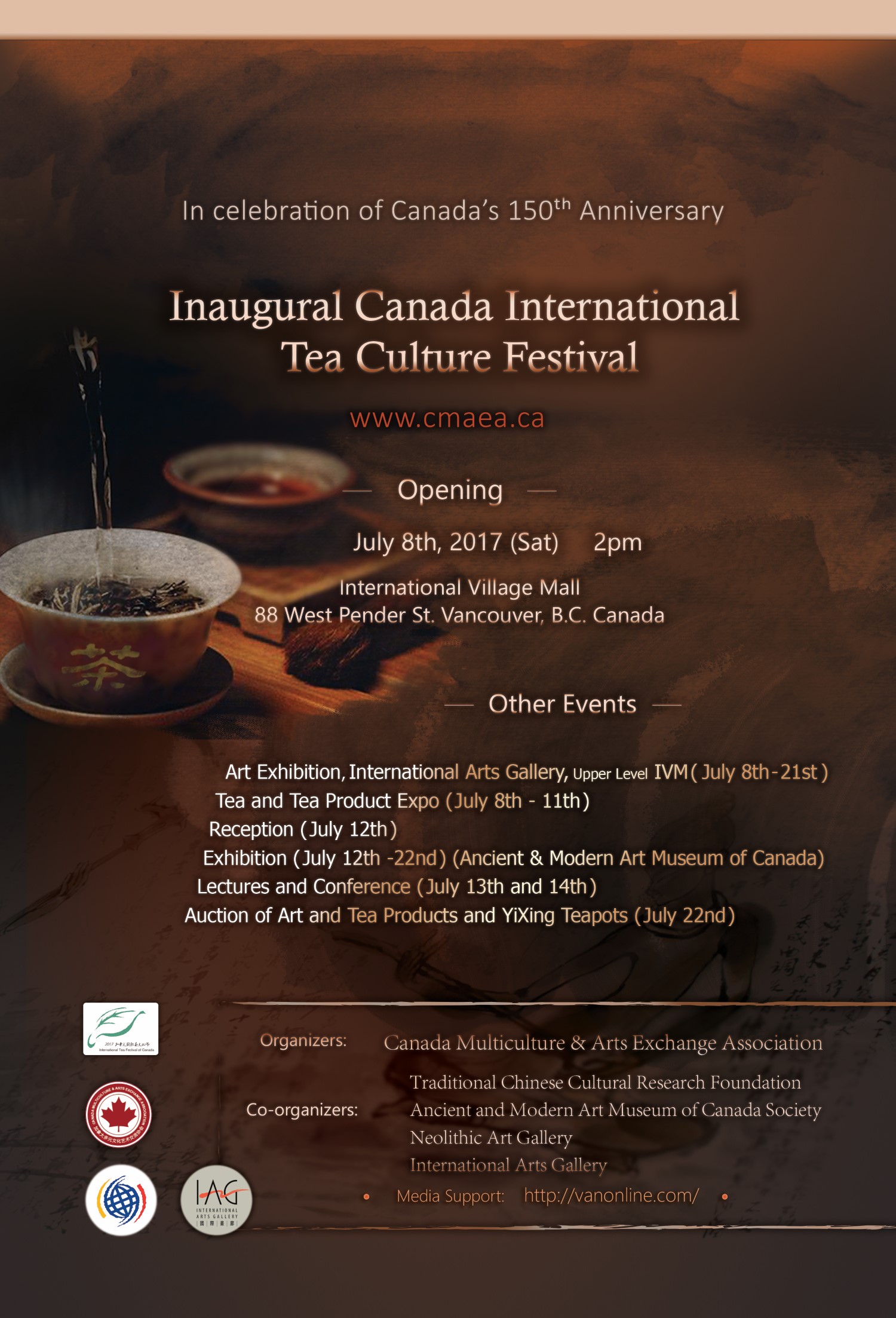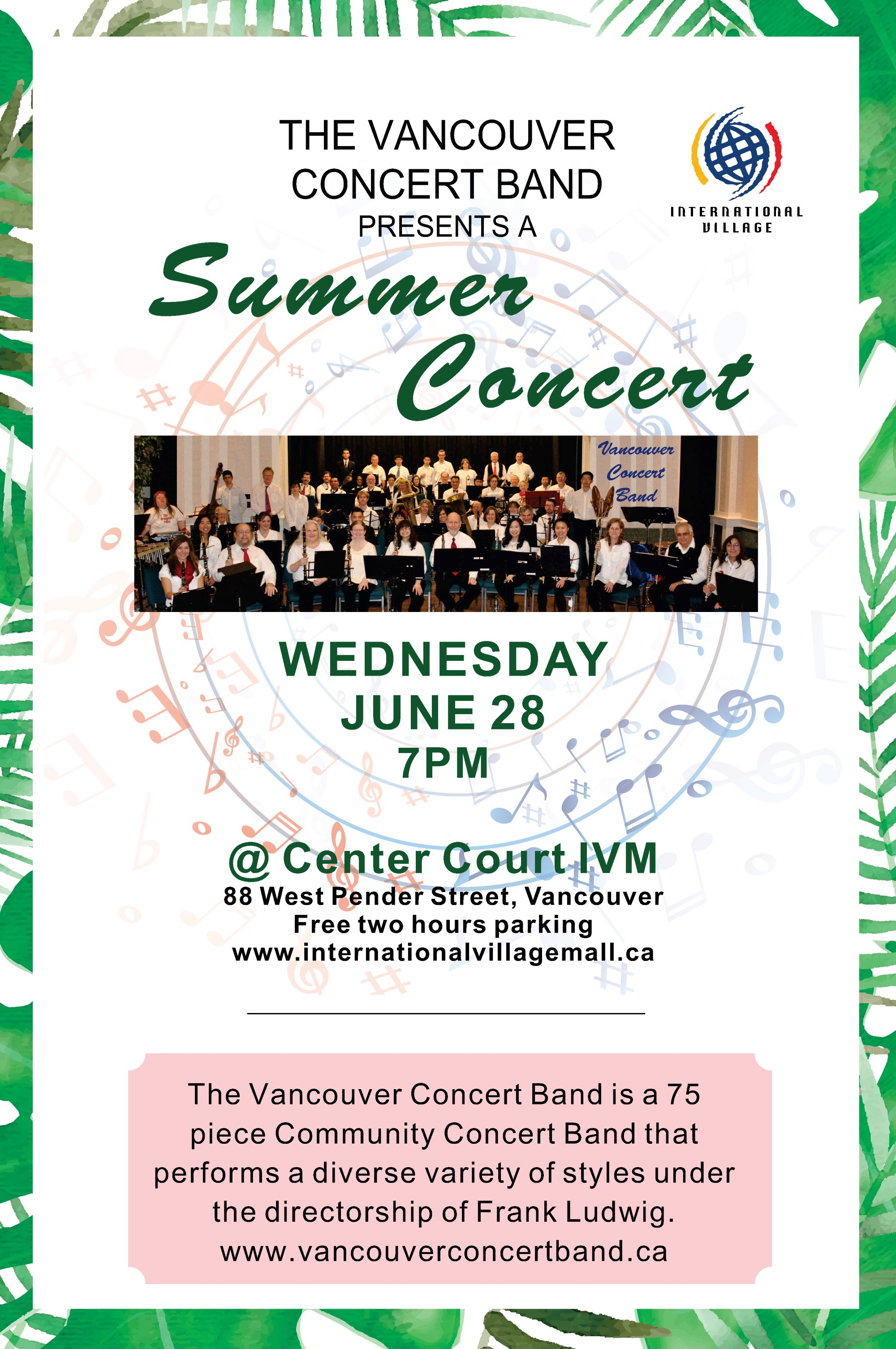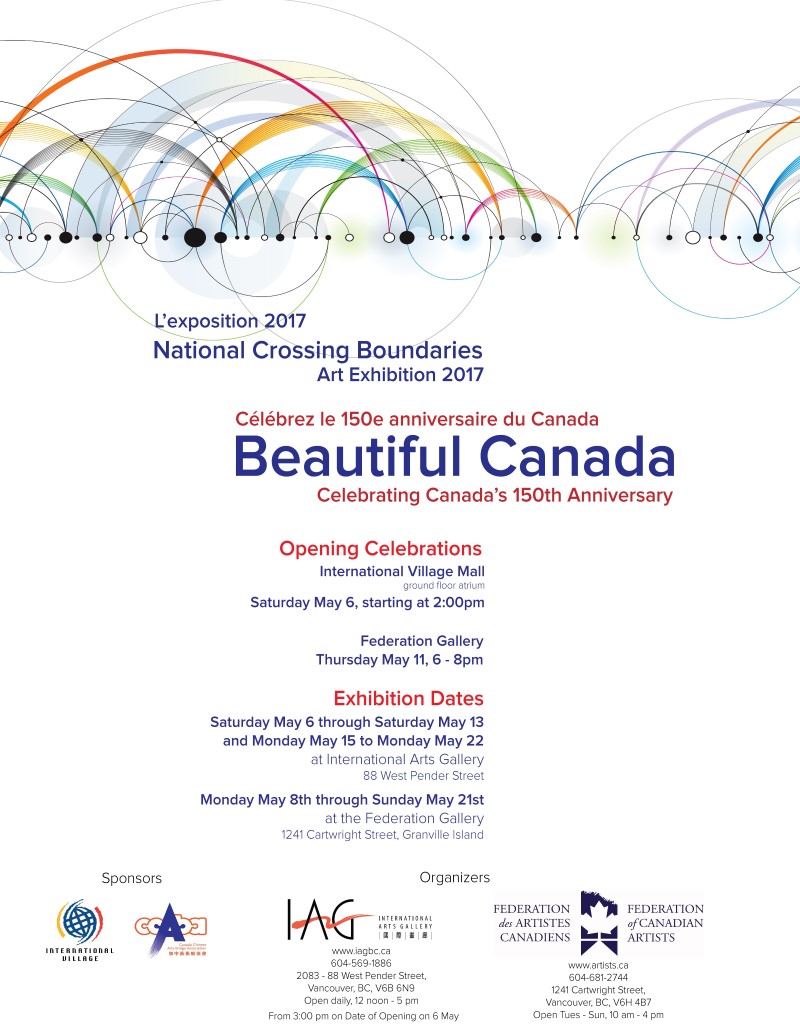 Easter EGGstravaganza 2017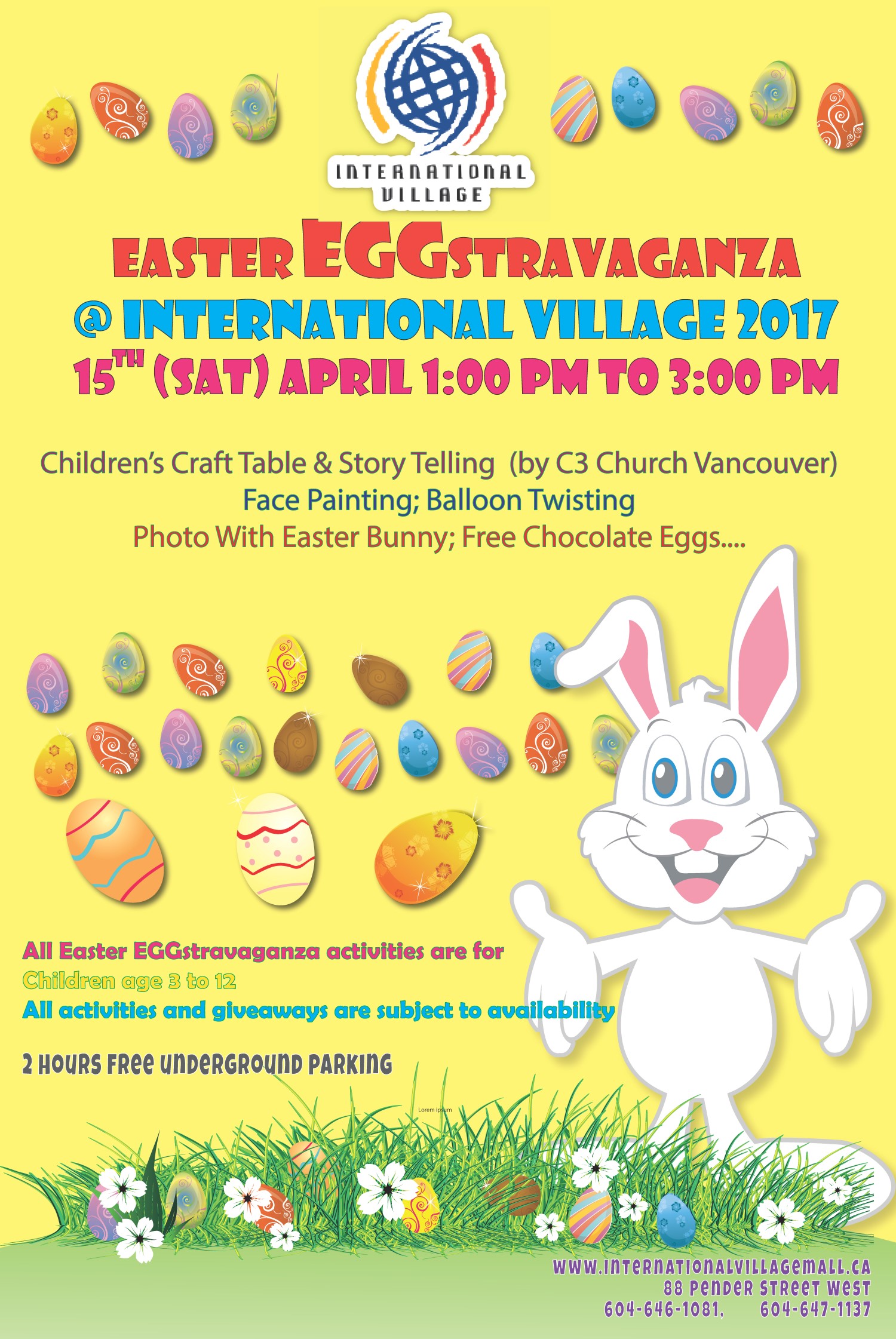 Chinese New Year 2017
(Please click picture below to see photos gallery)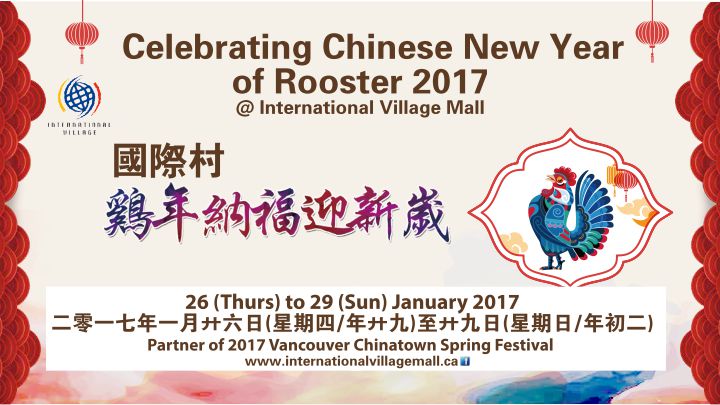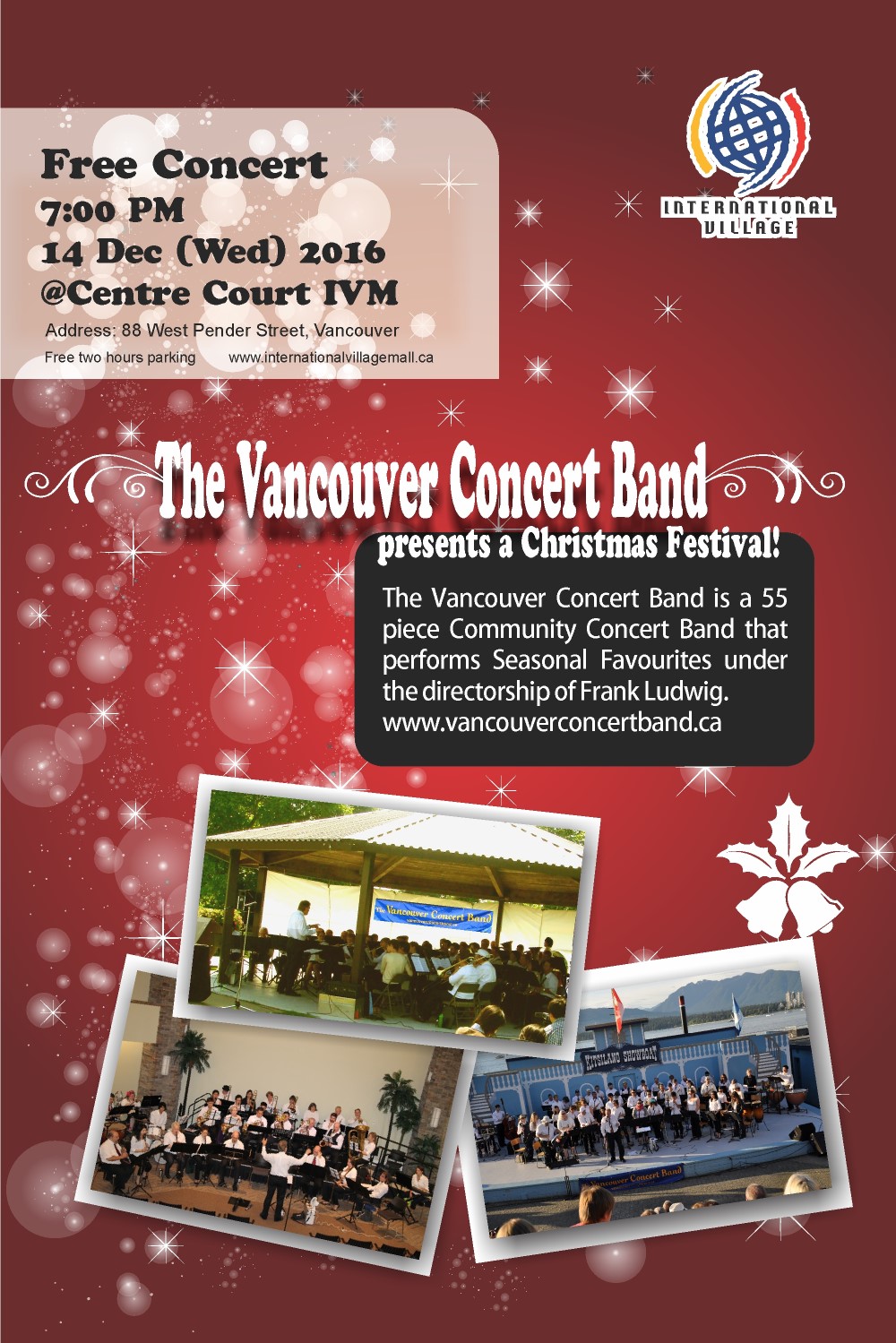 Halloween 2016 - Costume Contest & Trick-or-Treat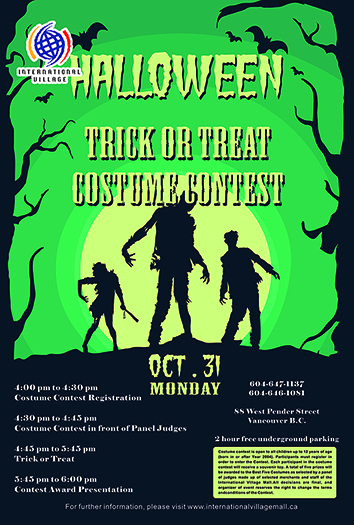 Spirit of Harmony - Invitational Exhibition of East Asian Artists

Mid Autumn Celebrations 2016 - Celebrities Love Arts

Mid Autumn Moon Festival 2016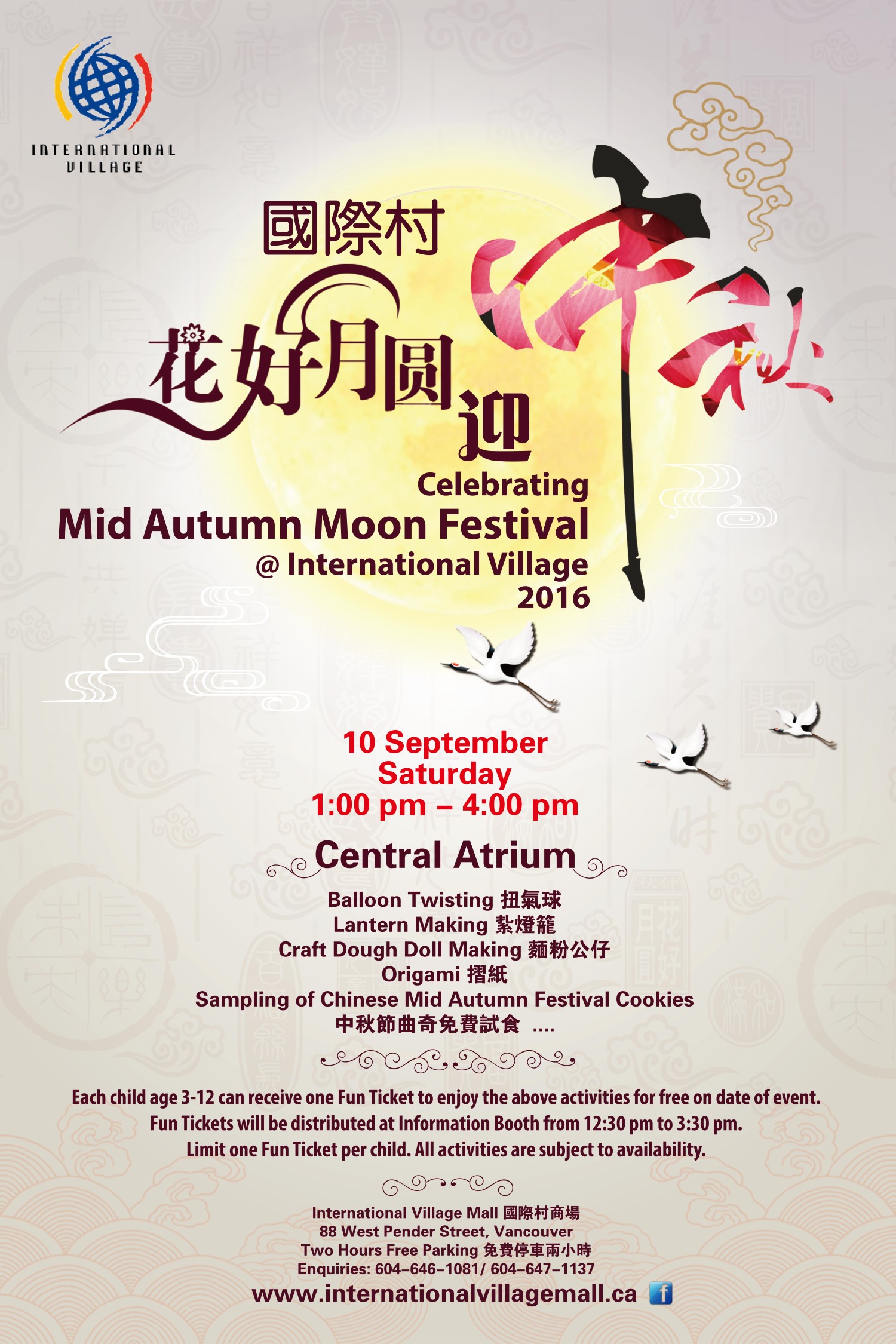 IWS Canada 1st International Watercolour Biennale 2016
BC Health Qigong Week 2016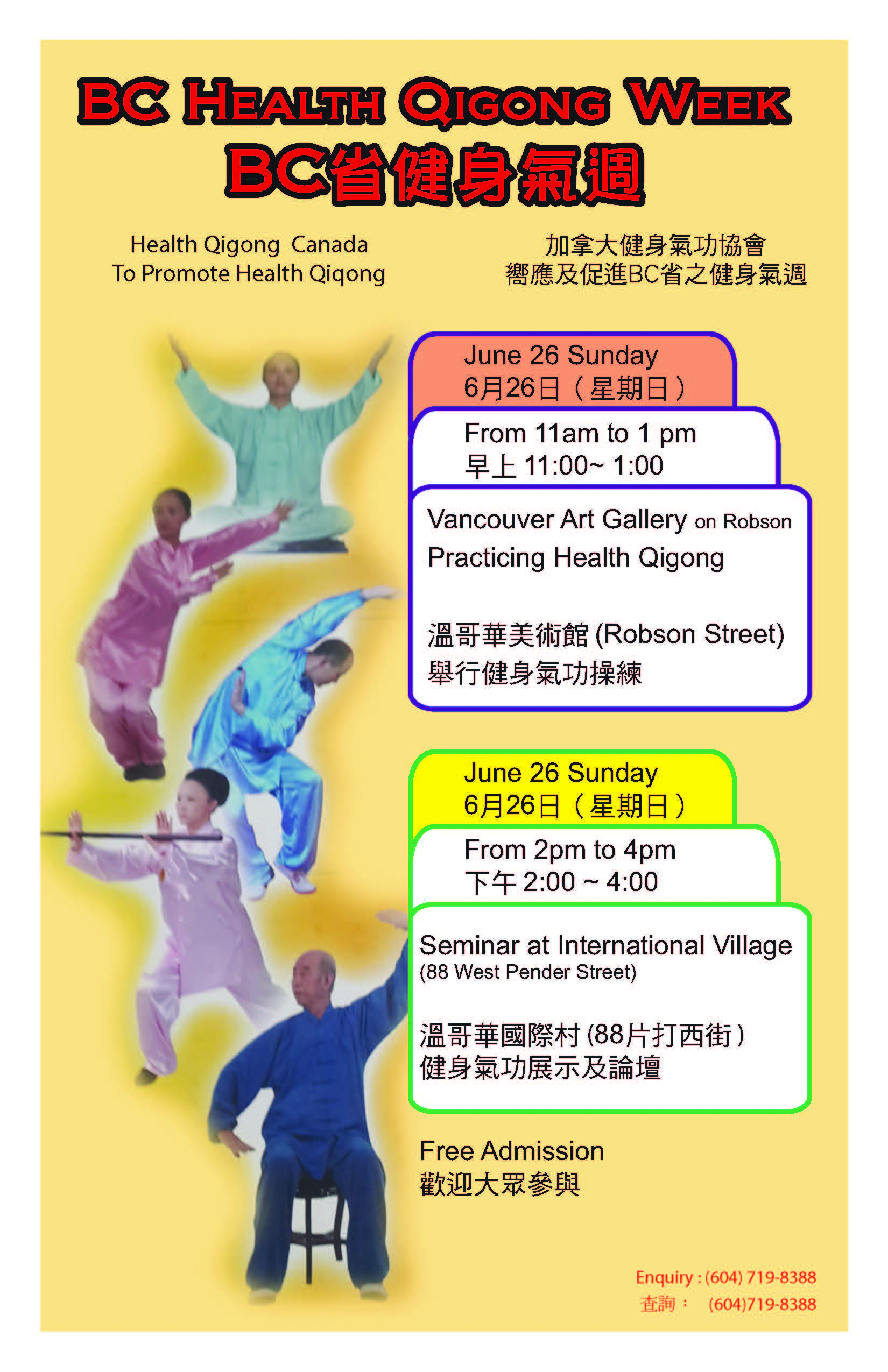 Children & Youth Talent Contest 2016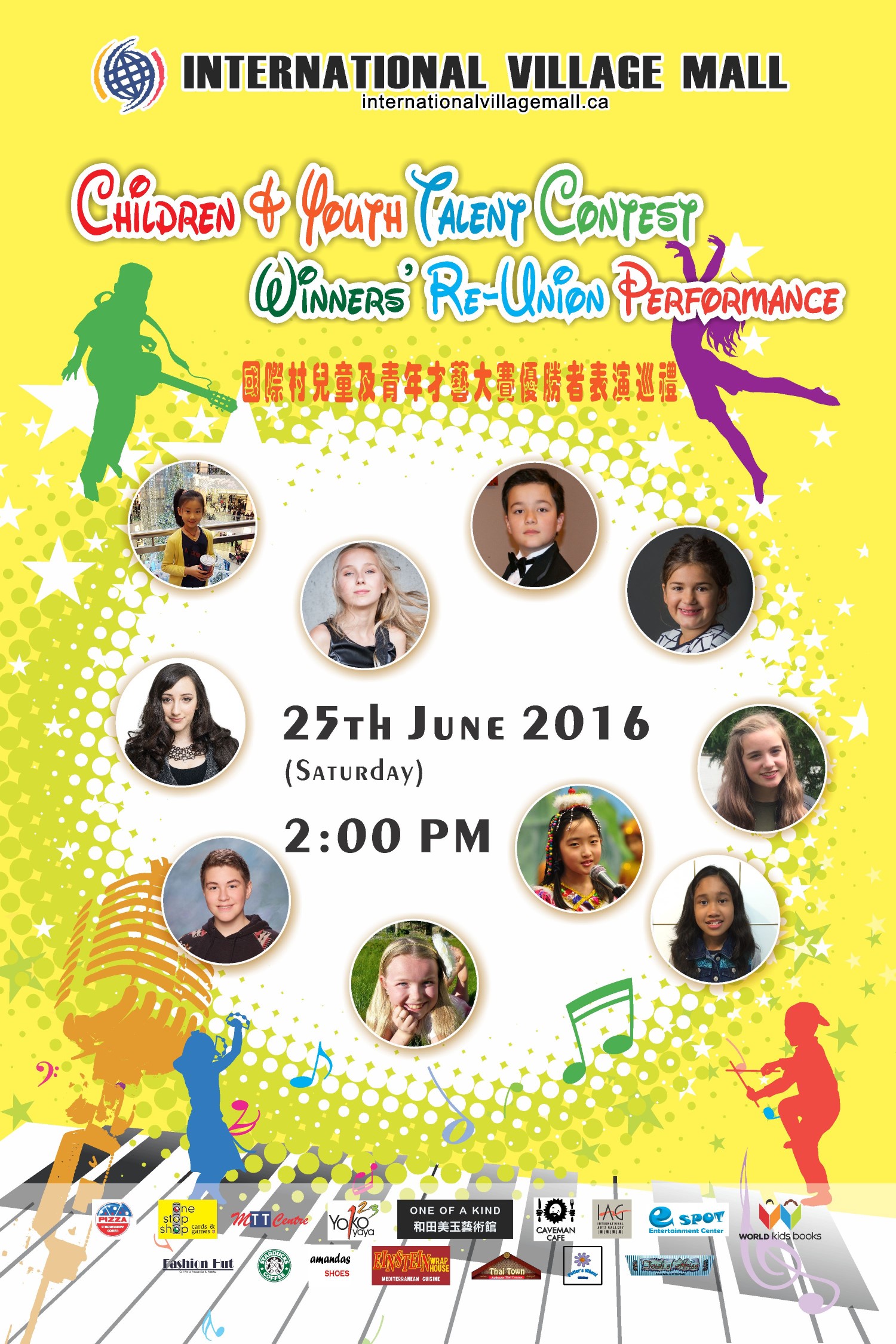 BC Jade Day Festival 2016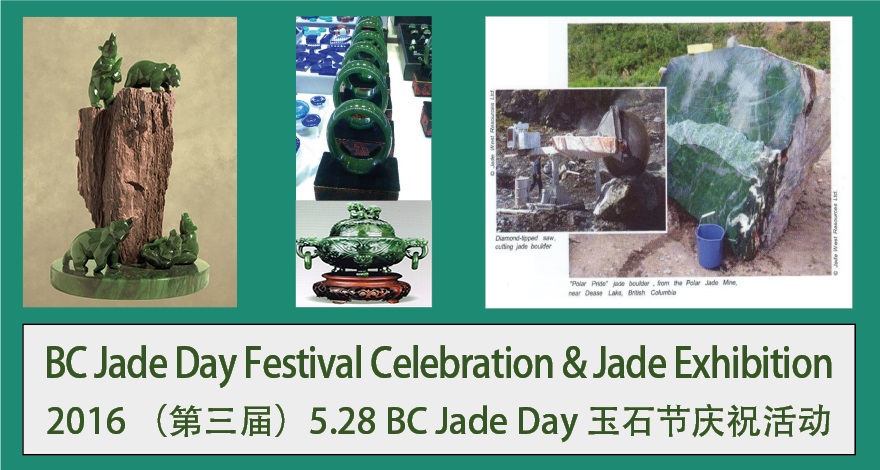 Easter EGGstravaganza 2016

---
Celebrating the Year of Monkey 2016 @ IVM
February 11th to 14th, 2016
Over the weekend, IVM was flooded with visitors coming to attend the highly anticipated CNY parade at Chinatown, watching fabulous dancing, singing and king-fu demostration on stage by our professional performers, stopping by all the heritgage stalls and night market-styled vendors to shop for unique items selling good deals, and last but not least, participated at our bi-hourly lucky draws winning some expensive prices given out by our sponsors to take home! Check out all the event photos here! Thank you to all of our sponsors again :)
Chinese New Year Celebration @ IVM
Check your lucky draw ticket number to see if you are the winners! If you have not been contacted by us yet, please email ivmleasing@gmail.com. Once again, thank to all of our sponsors who gave out all these valuable prizes in courtesy!
Name

Ticket #

Saturday Feb 13, 2pm

Catherine Yu

0120

Yin Lee

0950

杜筠兒

0107

Yasser Sampaio

0441

Gelbert R. Aldea

0109

David Kolich

0062

Saturday Feb 13, 4pm

Simon

1038

Isabell Homaister

0076

David Li

0082

Saturday Feb 13, 6pm

Honny

0481

Chris Barker

0737

Angela Li

0508

Zhai Li Chang

0522

Jenny (Chieh) Wang

0150

Sunday Feb 14, 12pm

Zhong Gu

0497

Chloe

1500

Kaitlyn Chang

0496

C. Lau

1558

Jeannie Co Lim

1685

Austin McDonald

2088

Dave Lopez

1363

Sunday Feb 14, 2pm

Hayman Yip

1341

葉小鳳

1340

Sunday Feb 14, 4pm

Gail Guo

0543

Pat Finch

1660

Linda Zhu

0186

趙艷

2297

*A. Russell (Silver Coin Winner)

1480
Winter Wonderland
December 5th - 6th , 12th - 13th , 19th - 20th, 2015
Hope you all had a wonderful Christmas! Santa came to visit us at the mall with his sexaphone and played xmas songs! We also had craft fair, children face painting and caroling by the C3 Church. Check out our lovely photos here!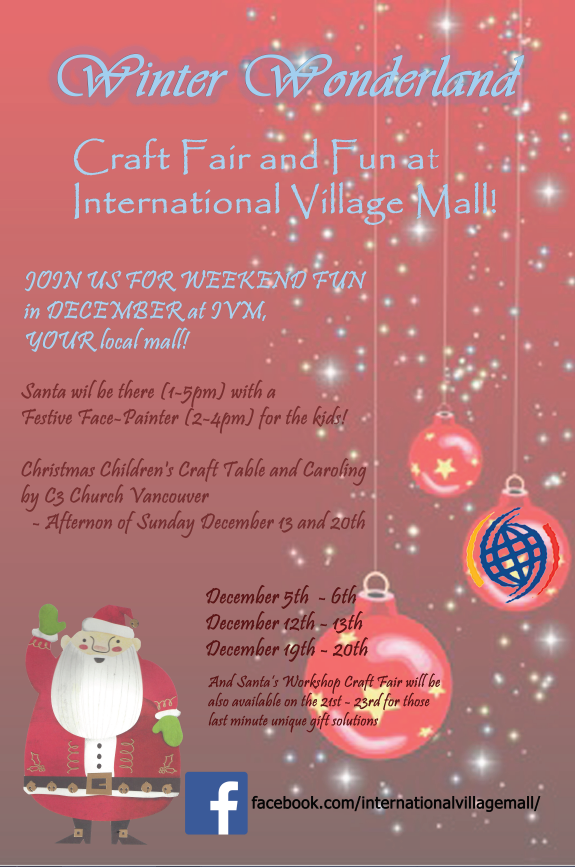 Halloween Trick or Treat & Costume Contest, October 31, 2015
Happy Halloween! We had tons of fun trick or treating with numerous families and kids at the mall! It was mind-blowing seeing the creativity they had put in for their costumes, and also the amount of candies our vendors had given out. Click here to see the event photos!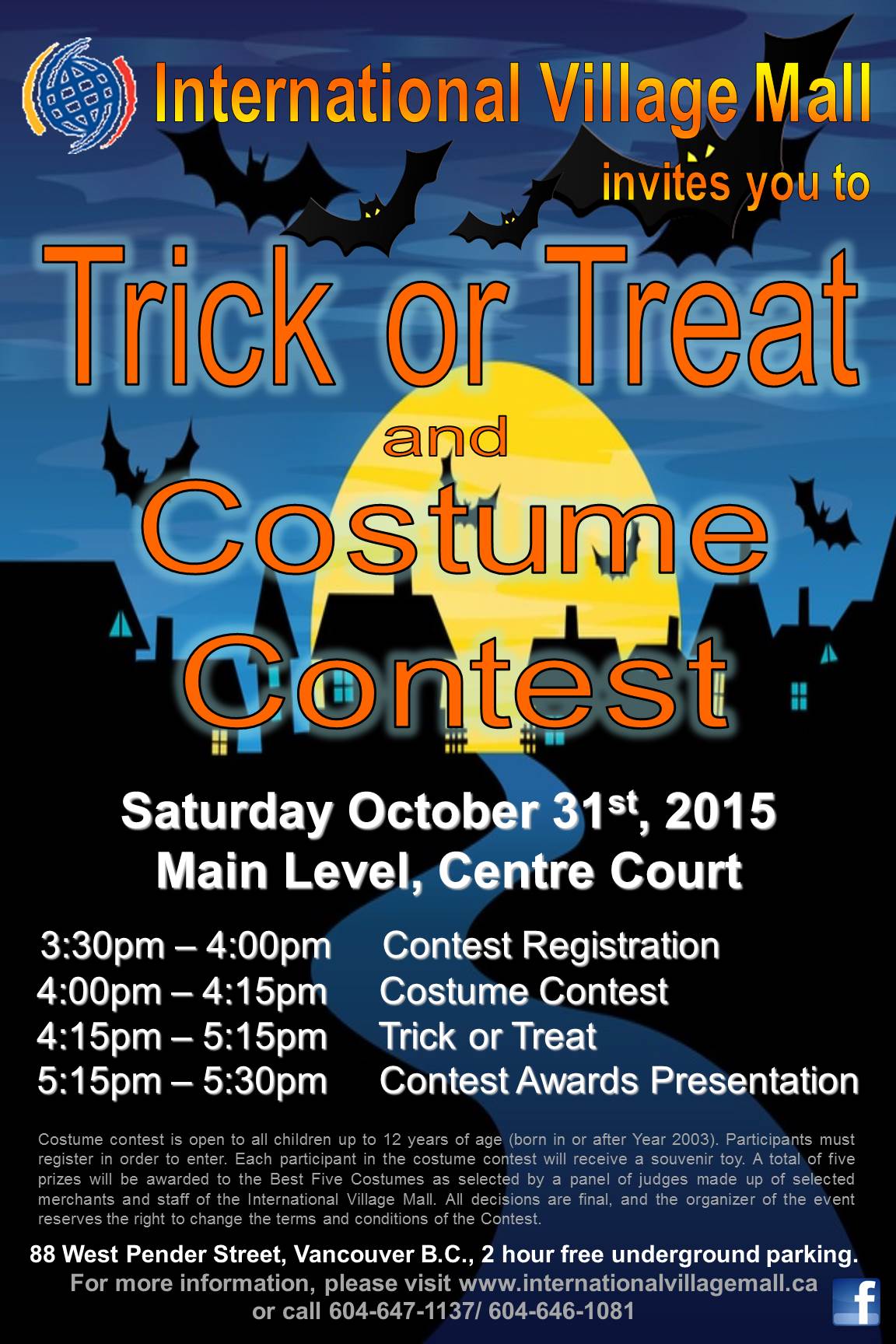 VIPF - 4th Annual Vancouver International Photography Festival, October 10th to 25th, 2015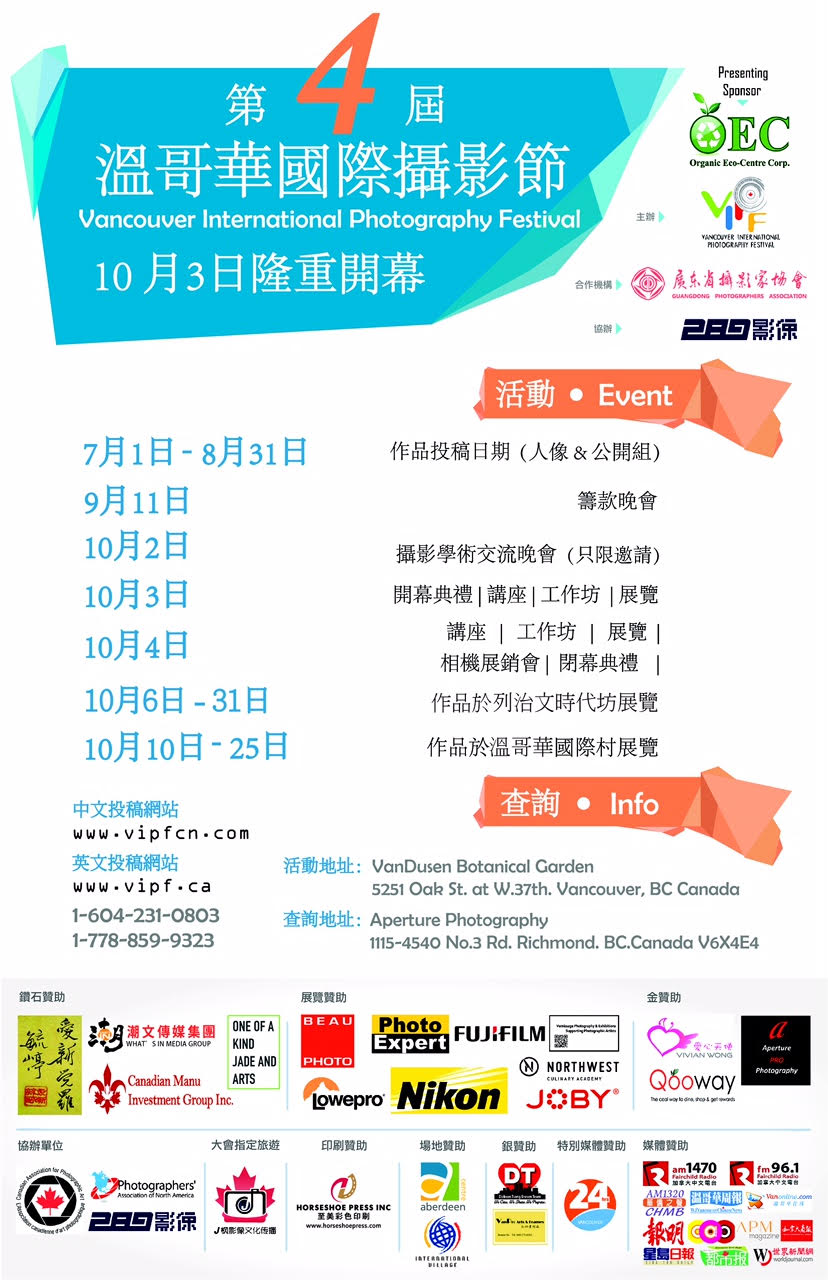 Congratulates to all the winners!

Please check

here

to see the draw results and collect your prizes. Winners can redeem prizes at our office from

9:00am to 5:00pm, Mon to Fri, starting

from October 6th(Tues) to 16th(Fri), 2015.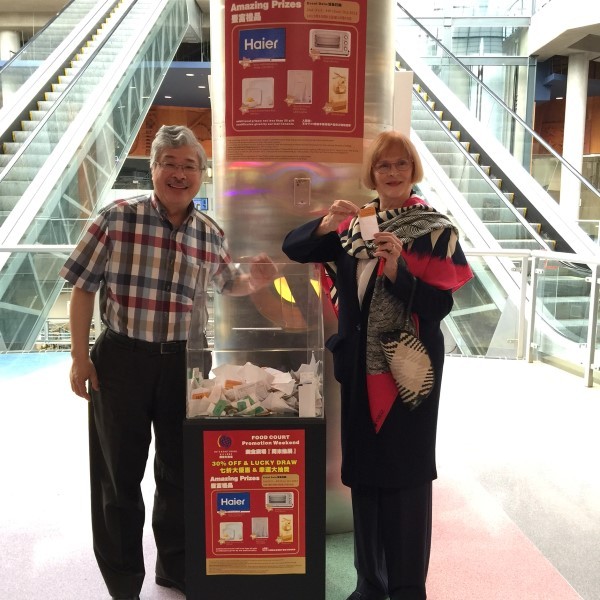 The 34th Vancouver International Film Festival, Sep 24th - Oct 9th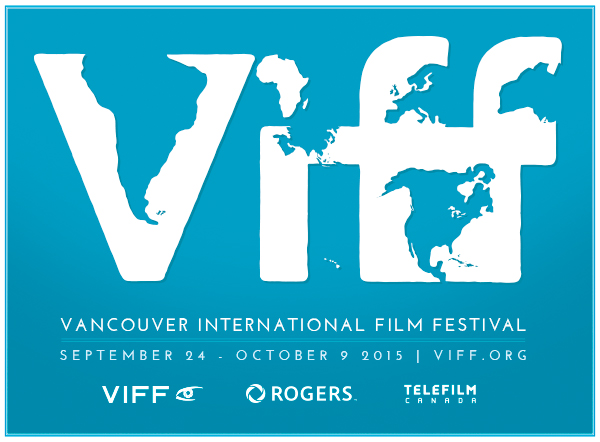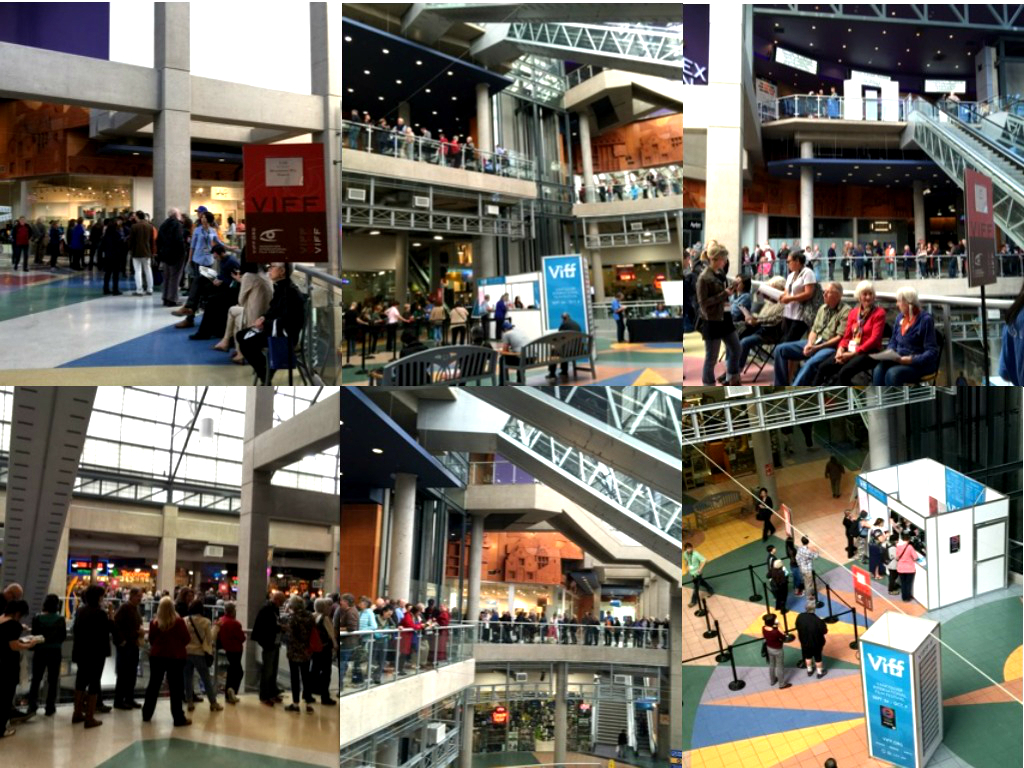 Our Cineplex Odeon International Village had especially arranged 3 theatres to showcase VIFF's featured movies. Thanks to all the excited visitors and wonderful volunteers, we had an amazing turnout throughout the festival! If you want to recap some of the movies that were played during the festival, please visit its website below: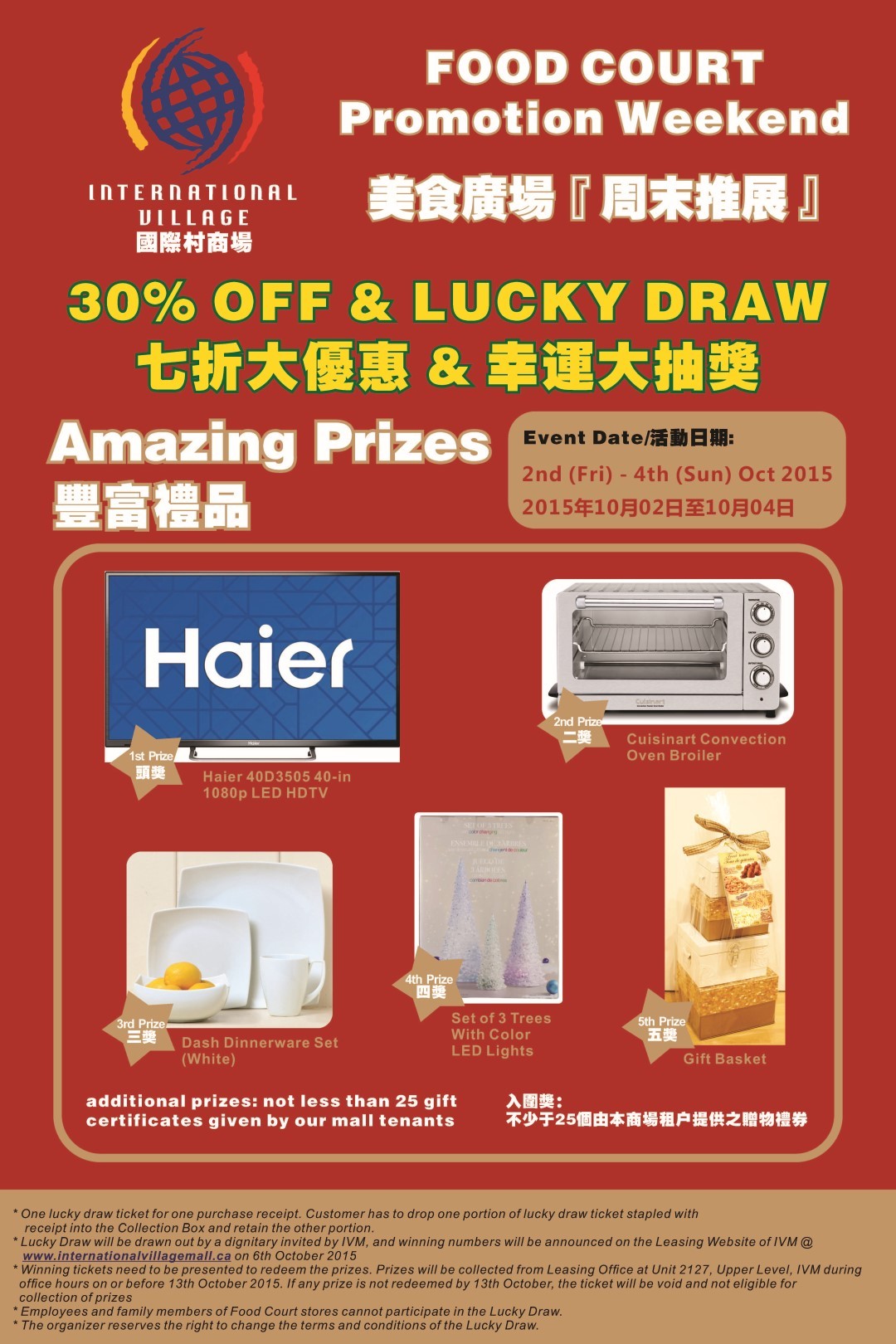 Mid Autumn Moon Festival @ International Village, Sep 20th

Back to School Concert

The first ever Cat Cafe in Vancouver will be opening at IVM coming this fall 2015! Make sure to come by and grab coffee with the lovely kitties :)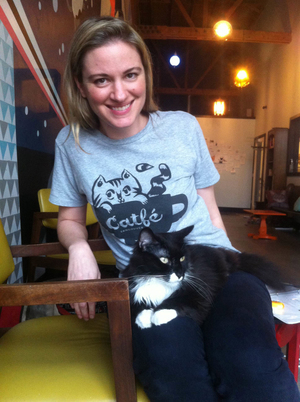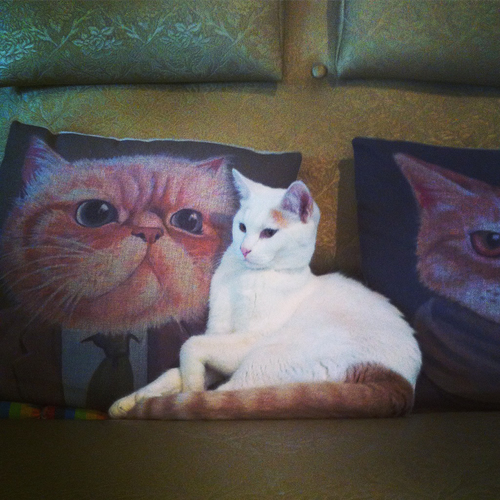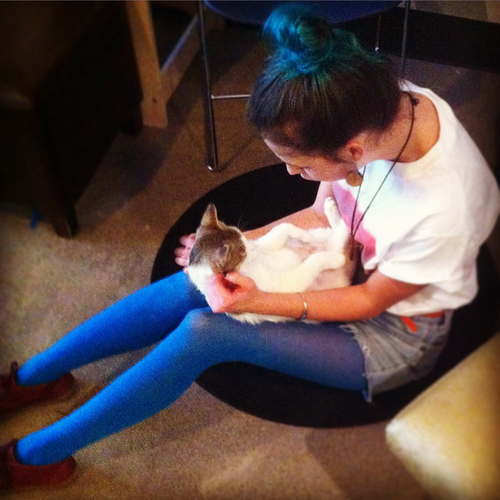 Cat Cafe in the news:
2015 Children's Talent Contest
Congratulations to all finalists at the

2015 Children Talent Contest @ IVM happened this past Sunday!

Their excellent performances had impressed hundreds of visitors at the mall!
Big thank you again to McDonald's and the panel

of judges for making this year's event another great success. See you all

in Children's Talent Contests 2016 @ IVM!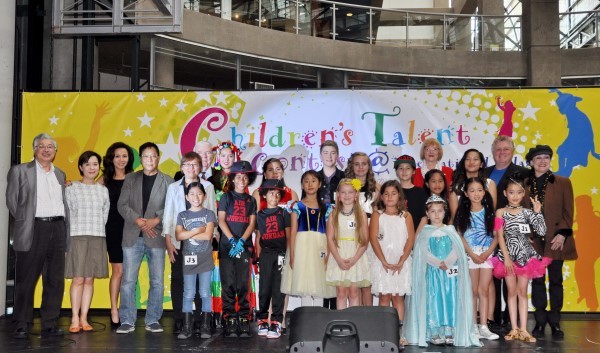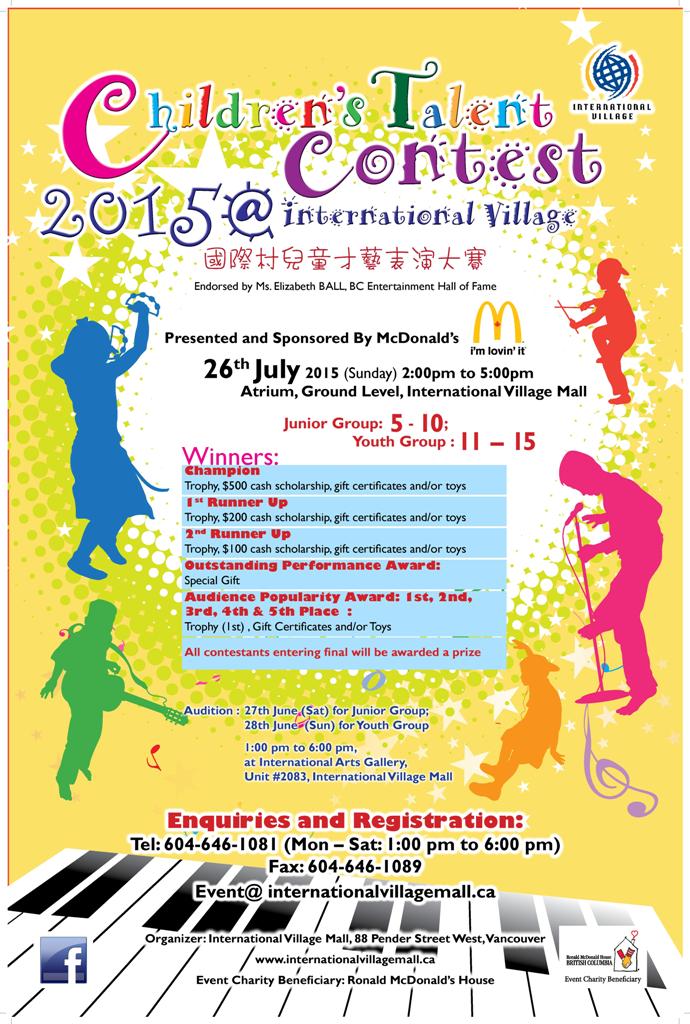 National Crossing Boundaries
Exhibition Opening: 2pm, May 16 Saturday
May 16, 2015 - May 24, 2015 @ International Village Mall
May 26, 2015 - June 7, 2015 @ Granville Island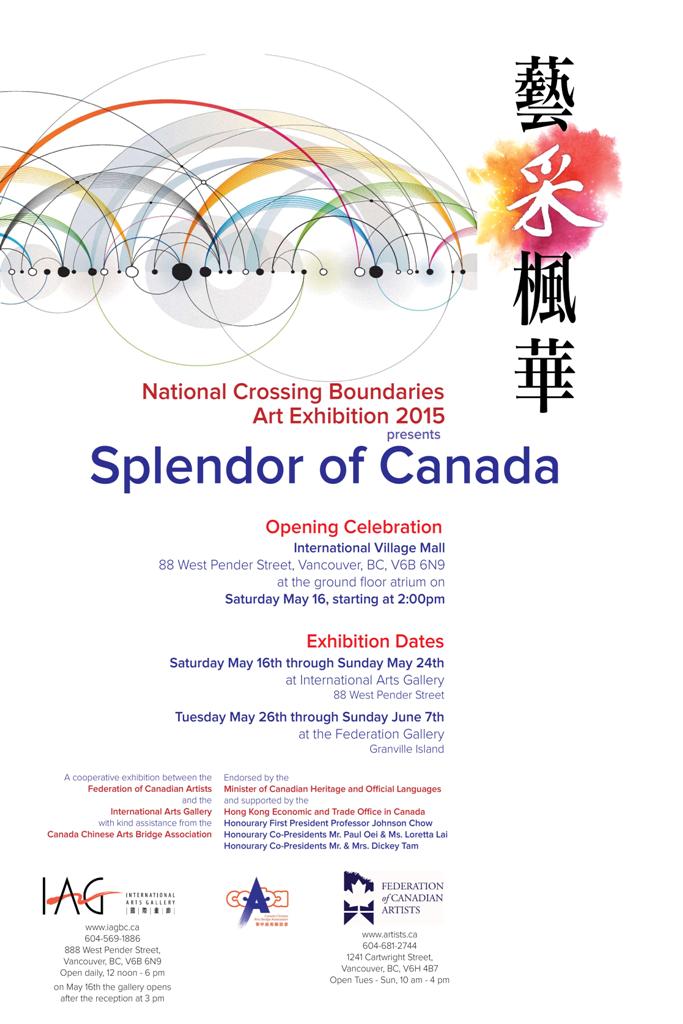 Previous Events
April 25, 2015 - April 30, 2015

Sunday, April 5, 2015

2014 Winter Wonderland

Dec 8th - 22nd

Come to meet Santa on the weekend!

Between 12-4pm

on Saturday and Sunday

Dec. 13th - 14th, 20th - 21st

2014 Imaginarius Fantasticus IV

Dec.6-7, 2014

2014 Vancouver International Film Festival is here

September 25 - October 10, 2014

Check the schedule to explore the movies in the festival.

2014 Back to School Concert

September 20,2014

2014 Children Talent Contest

May 25, 2014
PREVIOUS EVENTS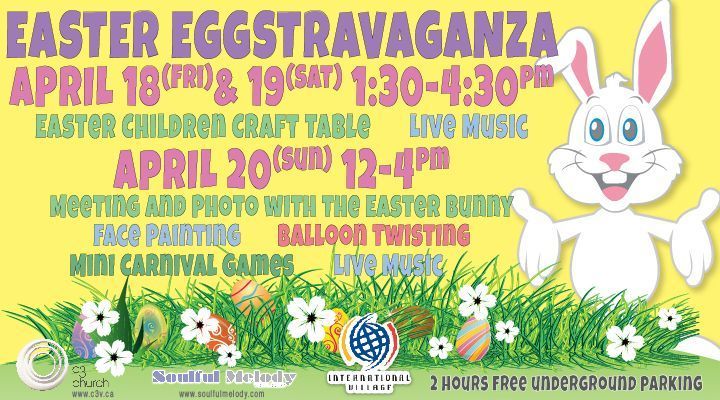 Upcoming Events
Easter EGGstravaganza @ International Village 2018
March 31st (Sat) 2018 - 1PM to 4PM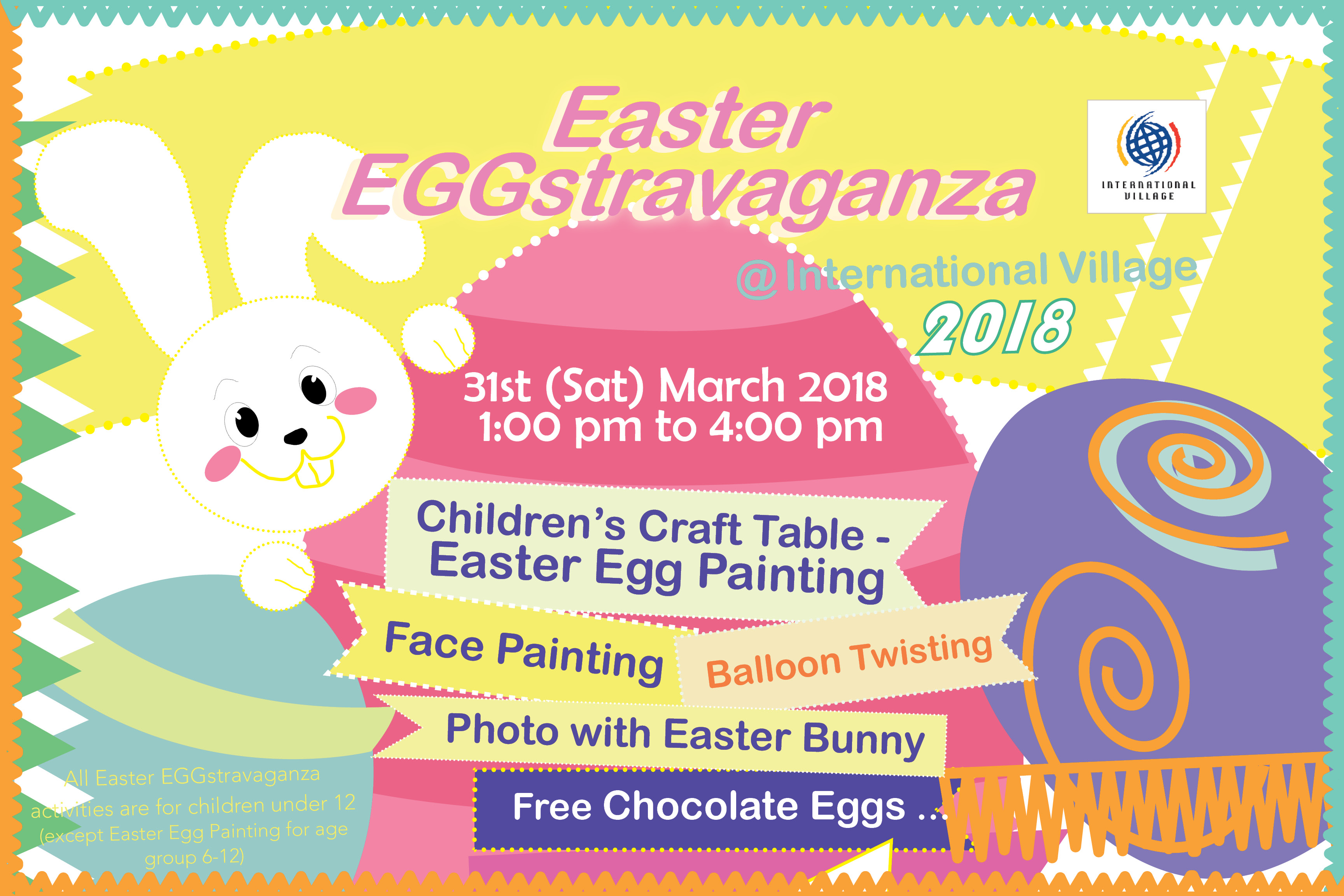 Mall Hours
Monday - Saturday: 10:00 AM - 10:00 PM
Sunday & Holidays: 10:00 AM - 10:00 PM
Search
Contact Information

Management Office: (604) 647-1137

Security Office and Lost & Found: (604) 647-1127

Parking Management, Monthly Pass and Event Parking: Impark (604) 681-7311