Join Us at Vancouver's Most Festive and Memorable Chinese New Year Celebration to Welcome the New Year of the Horse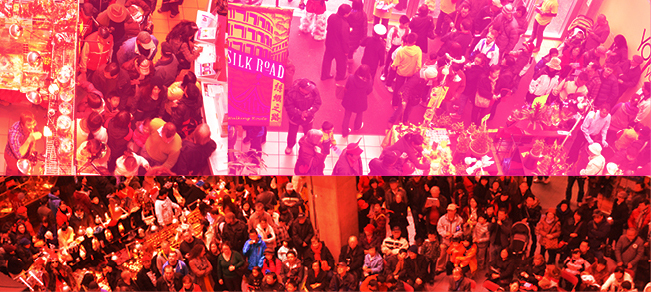 The Year of the Horse Celebration at International Village marks the start of the lunar calendar, bringing traditional Chinese Spring festivities and rituals to the community of Vancouver, with exhibition and sales booths on Main Level showcasing Chinese New Year festive items, souvenirs and gift wares, multicultural live performance and live radio broadcast on stage, lucky draw …. ; PLUS a festive Chinese New Year Heritage Village on the Upper Level of the mall, displaying the true colour of traditional livelihood, arts and culture, and culinary delights of Chinese New Year. This four days event starts the celebration with a ceremonial eye-dotting ritual and lion dance, attended by officials from three levels government, consulates, and local celebrities. The event will blast off to climax on the last day with the renowned annual cultural extravaganza, the Chinese New Year Parade, featuring over 5,000 participating performers and drawing almost 70,000 spectators along the route.
Click on any of the above links for more information, or call us at 604-646-1081 to participate in this most successful and historical Chinese New Year Festival in lower mainland of Vancouver.