2016 - Christmas Concert
International Village Mall was graced with the classic sounds of Christmas by the Vancouver Concert Band 14 Dec Wednesday evening.It was a beautiful, classic, entertaining performance. The music was gifted to the audience with high skill, warmth and humor -- certainly evoking feelings of the spirit of families and friends, with love and laughter at Christmas time. A perfect moment of Christmas musical magic inside the charming boutique mall of International Village.
Upcoming Events
Chinese New Year 2017 - Year of the Rooster @ IVM (Click to Learn More)
Accepting exhibitor booth applications now! Limited spaces available for this busy event, act fast!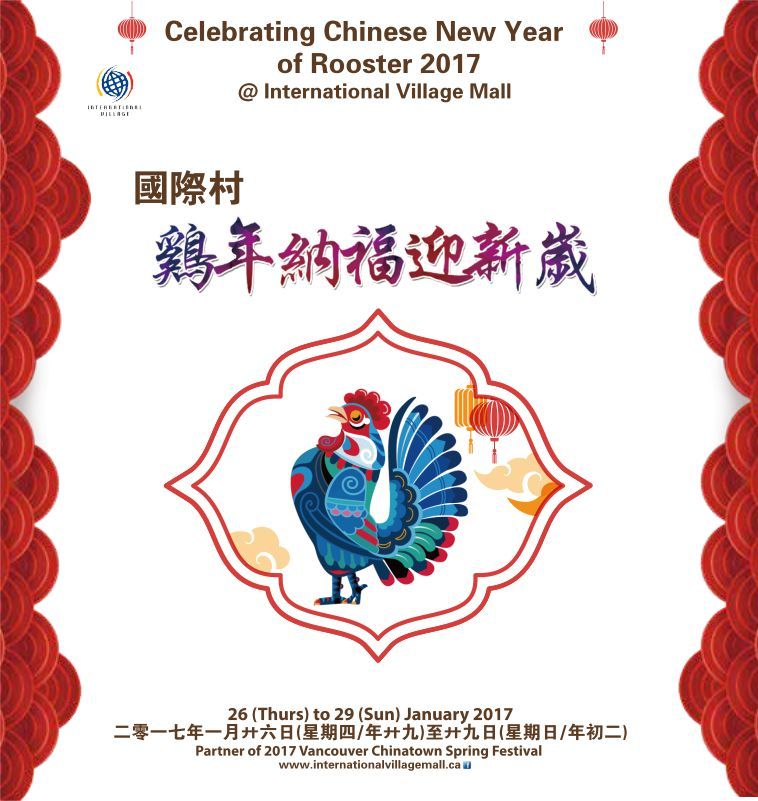 Mall Hours
Monday - Saturday: 10:00 AM - 10:00 PM
Sunday & Holidays: 10:00 AM - 10:00 PM
Search
Contact Information

Management Office: (604) 647-1137

Security Office and Lost & Found: (604) 647-1127

Parking Management, Monthly Pass and Event Parking: Impark (604) 681-7311