2016 - Christmas Concert
International Village Mall was graced with the classic sounds of Christmas by the Vancouver Concert Band 14 Dec Wednesday evening.It was a beautiful, classic, entertaining performance. The music was gifted to the audience with high skill, warmth and humor -- certainly evoking feelings of the spirit of families and friends, with love and laughter at Christmas time. A perfect moment of Christmas musical magic inside the charming boutique mall of International Village.
Upcoming Events
It's an Easter Party for Kids and Families!
Please Hop On Over to International Village!
Date: 15 April (Saturday)
Time: 1:00 pm to 3:00 pm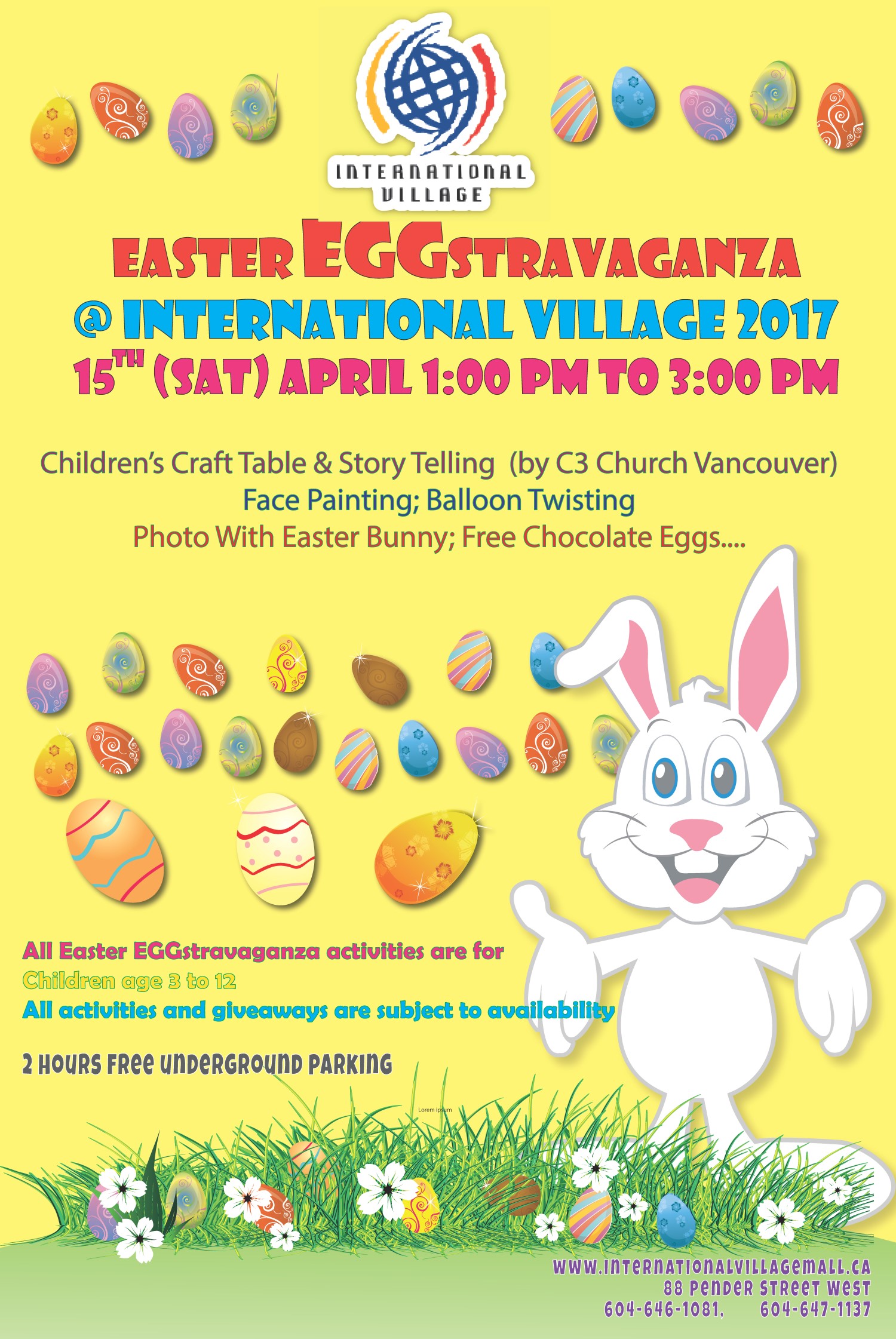 Mall Hours
Monday - Saturday: 10:00 AM - 10:00 PM
Sunday & Holidays: 10:00 AM - 10:00 PM
Search
Contact Information

Management Office: (604) 647-1137

Security Office and Lost & Found: (604) 647-1127

Parking Management, Monthly Pass and Event Parking: Impark (604) 681-7311